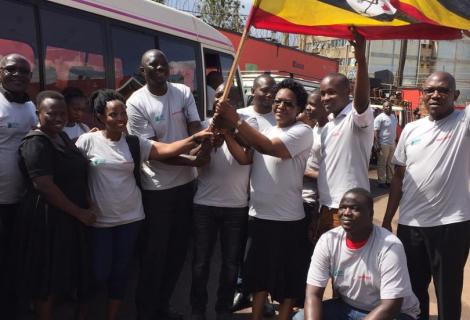 The AAU Weekly 26th Nov-2nd Dec 2018
Downloads
We bring you updates of the flag-off of the Anti-corruption caravan that was graced by the IGG, Her Lordship Irene Mulyagonja. Find out what she says about the cost of corruption in relation to the recent fatal water accident that took lives of more than 40 people.
And with that, we condone with families and friends of all those who lost beloved ones in the accident that involved the capsizing of EarthWise' Amani MV boat.
We also have updates about the engagement with University students on 'Sex for Marks' as we commemorate the 16days of Activism. This and More here!