MPs Commit to Move a Motion for the ratification ACDEG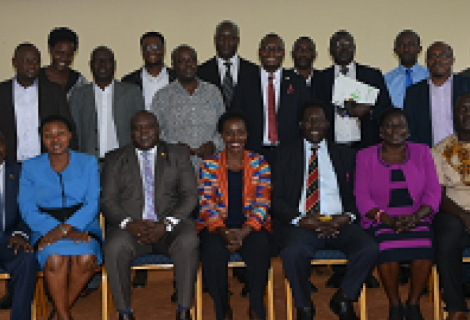 ActionAid takes push for Ratification of ACDEG to Parliament
A section of Members of Parliament have thrown their weight behind the push for the ratification of the African Charter on Democracy Elections and Good Governance (ACDEG).
This after a training conducted by the partnership between Actionaid Uganda and the Institute of Parliamentary Studies.
Kasese District Woman Member of Parliament  Winnie Kiiza, made a commitment to bring a motion on the floor of Parliament pushing cabinet to ratify ACDEG.
The training that happened on the 3rd of December was aimed at creating awareness on the existence of the ACDEG and its principles and to remind MPs that it was signed by the President of Uganda but has not yet been ratified.
ActionAid updated the MPs on the African Governance Architecture (AGA) project processes so far undertaken and why it is important for Parliament to get involved in advocacy for the ratification, domestication and implementation of the ACDEG.
The Parliament legal department took time to unpack the ACDEG article by article explaining its relevance to the current legal context of Uganda.
 Mr. James Angura while making his presentation noted that "The ACDEG is in parametria with our Constitution and there should no fear of it contradicting any legal framework in Uganda."