The fight against Gender Based Violence in Uganda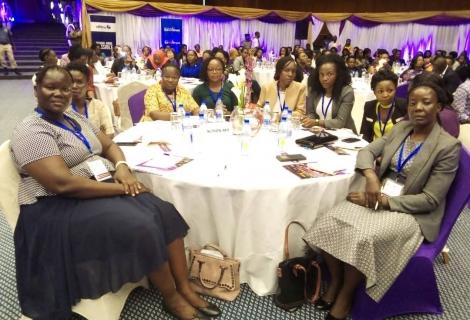 Time to rethink sustainable funding models to support Gender Based Violence (GBV) Response?
By Caroline Lozirah Abilat (WPC Coordinator)       
On the 26th of November, GBV response stake holders came together to reflect over the challenge of funding GBV response actions. GBV response entails support that is provided to survivors of GBV after suffering from violence. These include trauma counselling, legal aid, accommodation, medical care and women economic empowerment initiatives.
However, funding to GBV response actions in Uganda is now hanging in balance as the major funder UKAID funded project implemented by the NGO consortium of ActionAid Uganda, Center for Domestic Violence Prevention (CEDOVIP) and MIFUMI will close this year. Although this news dampened the mood at the 2019 GBV conference, stakeholders were able to reflect on the key lessons learnt from implementation over the past year. All speakers underlined the need to find a long-term sustainable funding solution to GBV response.
In the last 10 years, GBV response work has been supported by development partners such as DFID/UKAID, Irish Aid, UNFPA and government of Uganda. It was with the understanding that after show casing the necessity of the women protection centers, the state and the many local governments would take it up and fit it into their contexts. It was expected that with awareness would come urgency and action from the state actors!