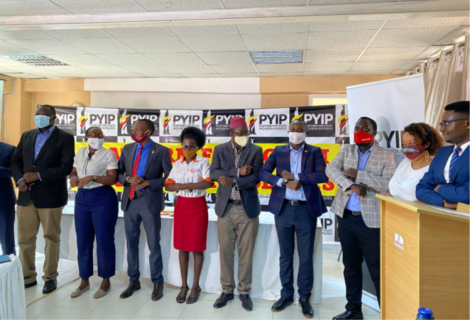 Launch of the Platform For Youth Inclusion in Politics. (PYIP)
Downloads
On the 23rd of July, 2020, a special purpose vehicle to spur collaborative efforts towards youth inclusion in politics was launched as Platform for Youth Inclusion in Politics (PYIP) in preparation of Uganda's scientific elections as indicated by the Electoral Commission come 2021 and beyond. A coalition of civil society entities, youth-led and youth-focused organizations, councils, political party youth leagues, academia, and the informal sector came today to unveil this intervention.

The launch was structured into three parts; an opening ceremony with keynote speeches, a panel discussion and an official launch as the closing ceremony intertwined with press interviews.
This is a report on the event that took place to launch the platform. The event was a great success with panelists, audience members, and key stakeholders, providing positive feedback on the experience, inspirations, and lessons learned from the launch.