Developing Standard Operating Procedures for Artisanal and Small-scale Miners activities.
The mining sub-sector of Uganda which was already in bad shape for especially the ASMs and the mining dependent communities has since worsened with the global social and economic slowdown in the pre and post Covid-19 pandemic. This situation is now characterized by limited economic activities, poor market situation and thus creating disrupted livelihoods with a more negative bearing on women and young people in mining.
With the limited access to mines, productive resources such as land, funds to seek for alternatives sources of livelihood meant that the provision of basic needs and later on essential requirements such as soap, Personal Protective Equipment (PPE), clean water among others needed to thrive in the covid-19 pandemic in the mines and homesteads was next to impossible.
Therefore, the relaxation of the lockdown restrictions saw Artisanal and Small-scale Miners (ASMS) flock mining areas in search for income with no organizing or targeted preparations to operate in the new demanding environment. The deteriorating hygiene situation amidst un-regulated informal settlements of ASMs and unprecedented illnesses and deaths prompted stakeholders to re-think strategies towards self-help in these communities.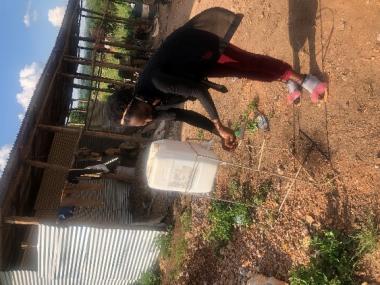 AAIU, organized and facilitated Artisanal and Small-scale Miners (ASMS) communities in Kassanda/Mubende, Busia, Namayingo to form Task forces within the mines that would support the district efforts in fighting Covid-19 spread, and provide timely, adequate  and relevant information to the district as well as feedback to the communities. The taskforces will be key in bridging the gap between the mining areas and the districts leadership.
Most importantly, both the district and ASM taskforces were facilitated to develop specific Covid-19 responsive Standard Operating Procedures (SOPs) to guide ASM operations in a safe and productive environment. Some of these included fencing the individual mining sites and processing centers, restricting access to only one point making it easier to observe hygiene and manage records of each miner, innovative ways of work distribution and specialization to allow for shifts as opposed to the usual group work, among others. 
Betty Masinde, a woman miner was quoted saying, "Buildings, churches, retail shops, schools have specific SOPs, how is possible that such a viable economic activity is not given the same importance, yet we survive on it?"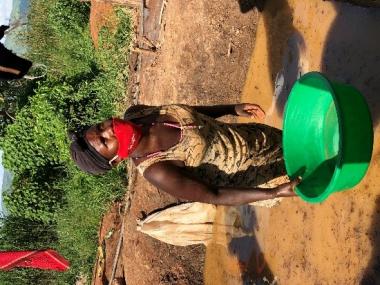 These SOPs were endorsed by the District Local government who tasked the ASM taskforces to support in monitoring their implementation. The miners embraced idea of Mine specific SOPs but however called for translation into local languages, capacity building of ASM taskforces in undertaking their mandate and sensitization campaigns of communities in observing SOPs.
With ASM task forces in place and strict observance of the SOPs in the mines, we hope that the mining activities will be continuous, and a daily income assured with reduced uncertainties around re-closure/ lockdown due to the pandemic especially now, when the confirmed COVID 19 cases and deaths are on the rise in the country.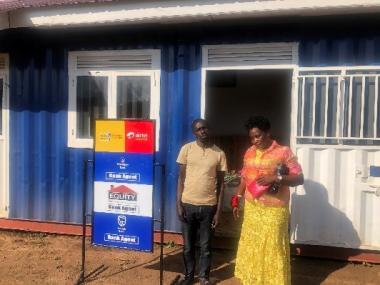 In response to Covid-19 pandemic and its effects, AAIU has since distributed hand-washing equipment, PPE, and engaged ASM communities on economic recovery initiatives, SOP development among others all with support from the Australian Government through the Department of Foreign Affairs and Trade.