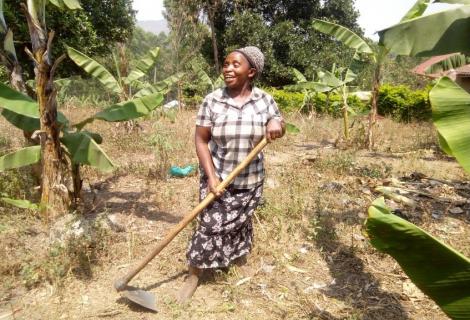 Oliver's journey of hope to achieving justice
To ignore evil is to become an accomplice to it
- Martin Luther King Jr.
Throughout history, it has been the inaction of those who could have acted, the indifference of those who should have known better, the silence of the voice of justice when it mattered most that has made it possible for injustice to triumph.
"My name is Nazziwa Oliver and I'm 47 years old. I reside in Kyabogo Village, East Division in Mubende District. When my first husband passed on 10 years ago, the relationship with my in-law was strained because in his will, my husband bequeathed to meUgx.5,000,000 (USD1,364).

This angered my in-laws because they believed that since I'm a woman, I did not deserve any money and as such it was wrong for him to leave me anything. Their behavior worried me, and I decided to confide in my brother, Vincent, who offered to keep the money for me until such a time when I would need it. I agreed to his suggestion, but little did I know that this would soon be a decision I would live to regret.
After about 3 years, I felt ready to invest my money and wanted to buy a plot of land from which I would generate income to provide for my 5children. When I approached my brother to get my money back, he had all sorts of excuses and did not give it back.
It became even more difficult to ask for moneyback after we lost our mother, as she was the only witness to our agreement. I was most terrified by the joy it seemed to bring him to see that she was no longer alive to bear witness to the crime he had committed.
For the next 5 years I was subjected to insults and verbal abuse by my brother and my in-laws, which affected my mental state. Because I couldn't start my business, I was struggling financially and couldn't provide for my family as I had hoped to. All I wanted was peace with my brother and In-laws.
On 4th July 2018, my worst nightmare came to life when I was attacked in my own home by a strange man. I was unlocking the door to my house when a man came from behind and stabbed me multiple times in the face and eyes.

The attack left me unconscious and was rushed Mubende Referral Hospital where I received first aid treatment and examination, according to the Police Form 3. During investigations, I was asked who I thought would be my attacker, and without a doubt I pointed out brother who was later arrested. I later on started to heal steadily and even though I was unable to work and provide for my family, I was grateful that I had a chance to live and had faith that the worst was behind me.
I did not know the hurdles I was about to face in the following years in my quest for justice. Nothing and no one had prepared me for the mental anguish, financial constraints, and physical impediments I was about to encounter.

I reported a case of physical assault to the Mubende Police Station while I was still in the hospital. Right from the start of the investigations I believed there was lack of transparency. On multiple occasions, witness statements were removed from the police file hence stalling the progress of these investigations. I saw a bit of hope when I was told that investigations had been concluded but still had to go through the difficulty of the Ugandan judicial systems.
The case was adjourned on several occasions on account that the file was missing. At a certain point I was shocked when one of the police officers attached to the Mubende Chief Magistrate`s Court informed me that the reason my file would get lost is because I did not have money. The state attorney assigned to my case would never carry out the necessary due diligence and instead turned a blind eye to the problems that would arise. This went on for 2years until January 2021 when I was informed by court officials that my file was missing and in order to get a final judgment, I had to depositUgx.50,000 (USD14) shillings in one of their personal accounts. 

It is at this point that I knew I needed to seek help elsewhere. My current husband, Geoffrey, sympathized with my situation and advised me to go to ActionAid in Mubende because he had heard that it gives free legal services.
When I visited their offices in January 2021, I was given counselling due to the psychological distress the situation and judicial process had on me and was further taken through the legal procedures of how my case would be handled. I became aware of the rights I had in ensuring that I am granted a fair trial. ActionAid went further and wrote to the state attorney requesting for a status brief of the case, but this information was not provided. Nevertheless, additional efforts were made to meet with the judicial officials to ensure transparency and fairness prevailed in the case.

On 18th January 2021, the case was finally concluded in my favor and a copy of the judgment obtained at no cost. Even though I had been abandoned by my state attorney, ActionAid
gave me hope by pursuing the case till the end. My brother and in laws have stopped tormenting me.
I am happy for I have re- gained my freedom. I am now more confident in institutions that advocate for justice. I am aware of my rights and where to seek redress. I am at peace and now working to provide for my family without fear of violence escalating as the matter has been settled."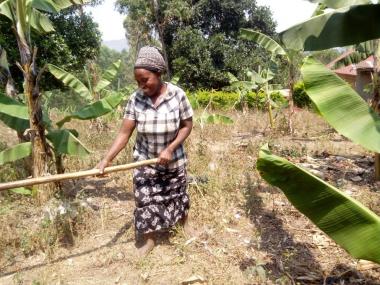 Through Nizziwa's experience we learn that holding persons accountable for inaction, negligence and abuse of office to ensure that our judicial systems is not a driver of Gender Based Violence (GBV) and is sensitive to the plight of GBV Survivors while encouraging the community not to lose trust in the institution.  

Cases like that of Nazziwa should be adjudicated  within the shortest time and a fair trial accorded bylaw.