The journey of a young man transforming his community through Civic education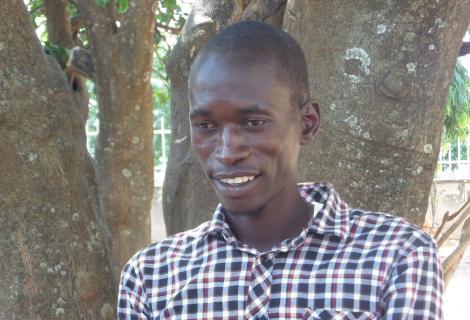 by Brian Oduti
24-year-old Abraham Ocole is the youth councilor in Kidongole subcounty, Bukedea district. He is also an activista who has actively participated in and benefited from ActionAid International Uganda's capacity building programs for young people.
Abraham started work in his community as early as 2019 when he organized football games for young people with the purpose of uniting them around common causes. "I liked working with young people and sports was a way for them to socialize and keep busy. The football matches that we organized had an impact in uniting the youth with shared ideas. For instance, when there was a community call to clean the borehole, they were all present." - Abraham Ocole
In 2020, Abraham met members of the activista movement with whom he discussed issues of growing concern in the community. The football pitch in Kidongole Primary School had been ploughed by members of the school management committee to plant crops for sale in lieu of their unpaid wages. "We called the activistas and took photos of the football pitch where cowpeas had been planted. We also had meetings with the Senior Management Committee, the subcounty and district local government,'' he narrates.
Following these engagements, pressure was mounted on the committee who promised to release the pitch to the school and plant grass instead.

The turning point for Abraham's activism since joining the Activista movement was in November 2020 when he was invited to attend Global Platform Uganda's training on civic education.
The training was organized by AAIU's Local Rights Program in Kumi district who facilitated sessions on the servant leadership, voter education, AAIU's human rights-based approach, intersectional feminism, digital media, and peaceful elections. During these training sessions, Abraham stood out for his active participation and inquisitiveness.
"The training gave me knowledge on my civic rights, boosted my confidence and empowered me as a citizen of my country. After that activity, I have been able to organize three successful activities in my community and are now able to draw proper workplans," Abraham said.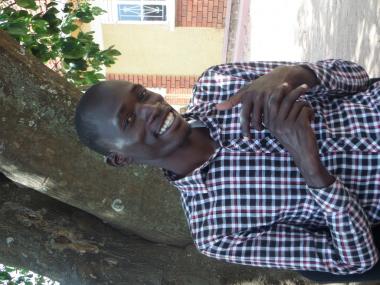 To identify issues and organize around them without ActionAid's presence is impressive initiative on the part of activistas like Abraham and is evidence of his level of civic empowerment.

Since the Global Platform training, Abraham has gone onto organize a debate on peaceful elections and a pre-election dialogue in Kidongole.
The dialogue that was held on 9th January 2021 brought together candidates for different elective positions who presented their manifestos to voters and community leaders. Abraham remains grateful to ActionAid and Global Platform Uganda staff for their role in building his capacity to organize these debate and dialogue events.

As a politician, Abraham says he based his campaign for youth councilor on facts, something he learned through the AAIU trainings he had attended. He continues to use his role to empower young people to accept government programs as the youth's economic empowerment remains top on his agenda for the next five years in office.