Skilling the girl child through community training centers.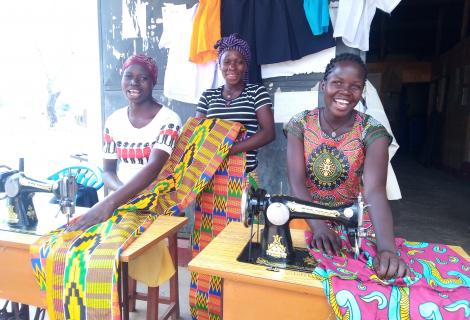 - an initiative of Pallisa Local Rights Programs.
"Children born in extreme poverty are more likely to be malnourished, and unable to go to school, among other consequences."
- Nambozo Christine Mary (17) from Gogonyo training Centre.
In 2019, AAIU through the Pallisa Local Rights Program (LRP) started and established 5 community training centers to empower 300 girls with skills in tailoring and craft making.
The training centers were hosted at sub-county level by partner organizations and managed by women groups. These included; Kasaira town council, Buseta subcounty, Naboa subcounty, Kakule subcounty and Gogonyo subcounty training Centers.
In a period of two years, these training Centers have had 3 student intakes, empowering young women and girls with these skills.

ActionAid Uganda through the Pallisa LRP supported each Centre with 8 tailoring machines and start up materials such as beads, cloth and other accessories needed in the training. ActionAid also identified and paid skilled trainers for an initial period of 6 months of the training sessions.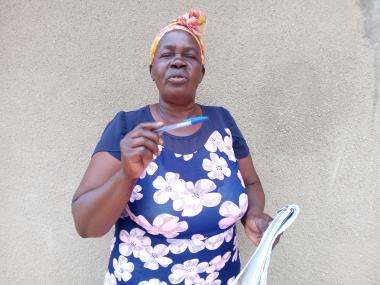 "We thank ActionAid for this initiative that has helped our girls gain skills. Because the girls are kept busy with the trainings, this initiative has seen a major reduction in the number of early marriages and teenage pregnancies since the girls have access to and education.
To sustain the Centre, we have started selling the items the students make whilst charging an affordable training fee to cater for the trainers allowances and maintenance of the machines"
- Agwang Margret, Chairperson Gogonyo training Centre