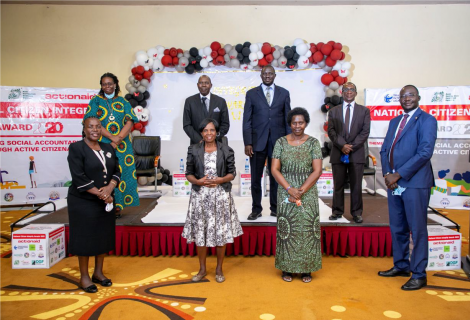 National Citizens Integrity awards 2020.
Promoting social accountability through active citizenry.
Downloads
This report covers the process of conducting and hosting the National Citizens Integrity Award 2020 that was held on December 16, 2020 at Royal suits in Bugolobi. The event was organized by Action Aid International Uganda (AAIU), in partnership with Democratic Governance Facility (DGF), Transparency International Uganda (TIU), Anti-Corruption Coalition Uganda (ACCU), among other key partners. The National Citizen Integrity Award is an annual event that was conceived and started in 2018.