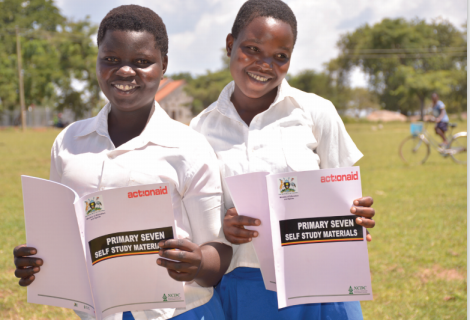 Promoting access to quality education for all.
- The Hills Project.
Downloads
ActionAid, with funding from Hills and Cooks families, has been implementing the Hills project in four (4) schools in Gogonyo sub-county, Pallisa district two years. The Hills project aimed at increasing education financing to increase access to quality public education for children from poor households in rural areas.

The project specifically aimed at addressing education inequality by promoting increased awareness of children's rights to free quality education, accountability in the delivery of quality education, existence of legislation and policies to improve public education and regulate private providers of education.

When the project was first initiated as a research, it was discovered that public education did not receive enough financing at the national level. Schools in Gogonyo subcounty were facing challenges with poor infrastructure, low teacher-pupil ratio, schools ran without plans, among others.
Through the Pallisa district Local Rights Program, ActionAid implemented the project as a pilot in the four (4) primary schools namely, Ajepet, Akuoro, Kachango and Gogonyo Primary Schools with the aim to improve their performance, increase student retention and reduce the teacher-pupil ratio, among others.

AAIU has supported the different stakeholders through constant engagement whilst supporting the district to increase public education financing for schools and build the capacity of schools to come up with school improvement plans so that they have a systematic way to improve performance and infrastructure development.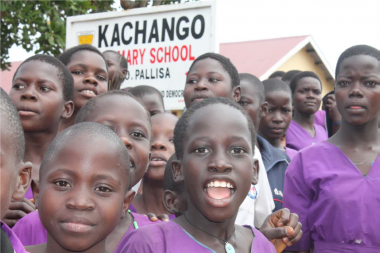 The 3-month project marked significant changes in the quality of life for school going children in the selected sub-counties. Below are a sample of the successes attained;
1. Under the Hills project, teachers' members of management committee and Parent Teacher Associations were oriented on their roles and expectations. As a result, each of the schools came up with school improvement plans which have been a driver for developments in these schools.
2. Pallisa district leaders pledged their support by adopting the good practices shared through the project.
3. The project supported remote learning for pupils in Primary Six and Primary seven by providing learning materials to enable them study during the COVID-19 induced lockdown that had brought about closure of schools in 2020.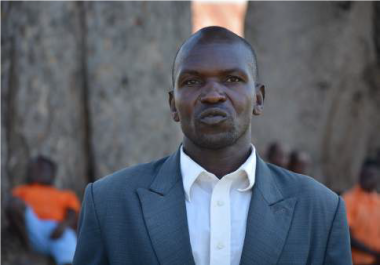 STAKEHOLDERS SPEAK OUT: 
"These interventions have improved performance because two years back we were doing badly
academically but in 2019, there was an improvement because we started getting some pupils in division one. We expect better performance going forward because of the good relationship fostered between administration and the pupils. The children also gained confidence to talk to the teachers freely." - Opolot Samuel Head teacher, Ajepet Primary school
ActionAid, through hills project, lobbied for the construction of a classroom, teacher's quarters, dug a borehole and erected talking compounds. School going girls were trained on how to make pads and given sewing machines. These reusable pads enabled the girls improve on their hygiene and increased their performance in school.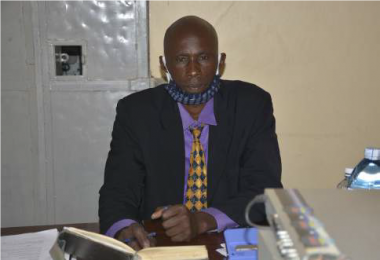 "Before this intervention, there was poor attendance of the girl child in schools mainly because of menstrual hygiene challenges. Our parents were also not sensitized about their roles and would not know what was happening in schools but the Project changed all these. In support of the project implementation, the district also put up washrooms and changing rooms for the girls in the schools."- Robert Mukesi, district planner, Pallisa.