AAIU ENGAGES WAR SURVIVORS, CREATES AWARENESS ON TRANSITIONAL JUSTICE POLICY.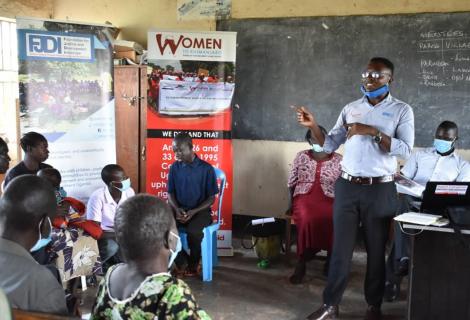 ActionAid Uganda, through the Women Land rights and Livelihood project (WLR & L) and in partnership with the Australian Aid, held a Transitional Justice policy Awareness meeting in Gulu, Amuru and Nwoya districts.
This partnership meeting saw over 420 people sensitized about the National Transitional Justice Policy, which was largely hinged on truth telling, reparations, and amnesty. Among the participants in attendance were survivors of the landmines that went off during the Lord Resistance Army (LRA) war in Northern Uganda.
This Policy comes at a backdrop of Uganda's history which is characterised with conflicts such as war and land wrangles that led to loss of lives and livelihoods.
There was a strong discussion on the traditional justice system as an alternative dispute resolution mechanism to the formal justice system.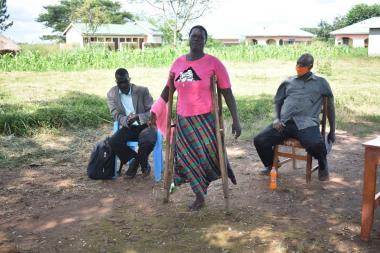 One of the survivors of the LRA war, Adong Christine was quoted saying that "the traditional justice system is better than the courts, it promotes reconciliation than the formal court system which is strange to us" 
Another survivor Aciro Joyce from the LRA insurgence was quoted saying that "I prefer the court system. I lost my leg in the war and I want these fighters to be held accountable."
The National Transitional Justice Policy aims at restoration of trust between Government and communities, for sustainable peace, nation building and reconciliation; Enhancement of victim participation and witness Protection, Traditional Justice mechanism formalised; Civil and Socio-economic empowerment of war victim and communities; Rehabilitation and reintegration of affected persons, and identifying loopholes in the Amnesty Law.