Rose Akello on her journey to success with ActionAid.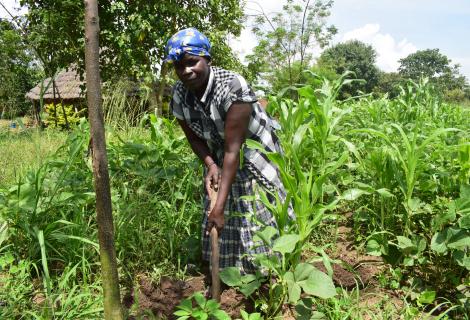 A story of Change.
Akello Rose, a mother of 9 children from Omusugun village, Asuret Parish, Amusia Sub-county, Katakwi District lost her husband 12 years ago.  Her world collapsed when her husband died, that was when her real trials begun. Unable to bear the burden of taking care of the children after her in-laws threw her out and denied her access to her husbands' property, Rose was braced for a colourless life.
She returned to her relatives who offered one acre of land. But when all seemed bleak, A ray of light appeared- ActionAid. She was supported with seeds, two cows and trainings on feminist leadership.
She used the knowledge to demand for her husbands' pension that has since helped her educate her children, two of who completed University with bachelor's Degrees. Rose expanded her farmland from one acre to six, producing greens, Groundnuts, Sorghum, Cowpeas and Tomatoes. The proceeds from the agricultural produce is what enabled her to purchase a plot of land at Toroma Trading center where she plans to put up a commercial structure.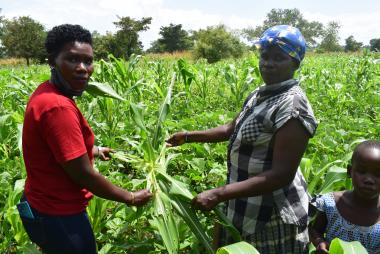 Today, Rose's life has never been the same as she is the chairperson of a village Savings and Loans Association. She has encouraged fellow women to save and because of her influence, eighteen (18) women in her group have changed their lives through farming as a business. They bulk their produce and sale collectively.
"I am grateful to God for everything and to AAIU who came to my rescue when I had no hope, I didn't know my rights. Even when I came back home, my brothers didn't want me to own land, but because I had received trainings from ActionAid, I was able to demand for what belongs to me. I now support women who face injustices in my community".  Rose Akello, farmer.