Women reap from cooperatives in Katakwi district.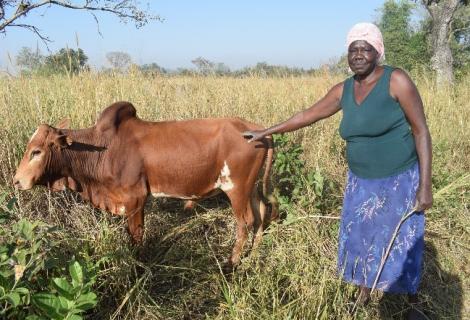 by Sheila Apiny
Polly Apio is a 63-year-old woman who lives in Odoom Village, Guyaguya Parish, Katakwi District. She was elected Chairperson of the Usuk Community Seed store years ago, when ActionAid first started work in the area. Usuk community seed store is a farmers' Cooperative supported by ActionAid. In the years that followed her election, Polly's fortune dramatically changed after she received agricultural training and inputs from ActionAid.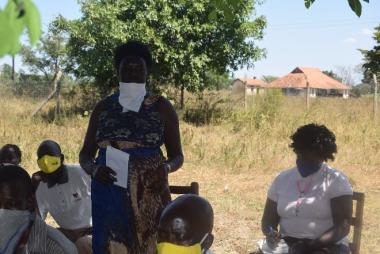 As the Chairperson, Polly, noted the numerous challenges small holder farmers in her community were faced with including Poor quality products, price fluctuation, poor quality seed, climate vagaries, poor market access, pests and diseases, among others. This prompted Polly to champion advocacy campaigns on improved road network, quality seed, water for production, among others. Her efforts reaped her and over100 small holder farmers in the cooperatives where their demands were met by the District and partners.

Through advocacy, the cooperative attracted support from Vegetable Oil Seed Project where she benefited 100kgs of Sunflower seed. As a result of the trainings by ActionAid on Climate Resilient Sustainable Agriculture Model, Polly harvested 600Kgs which she sold and earned Ugx.1,680,000 (USD 458). Having had challenges with expanding cultivable land due to lack of Oxen, Polly quickly bought Two bulls for purposes of expanding production.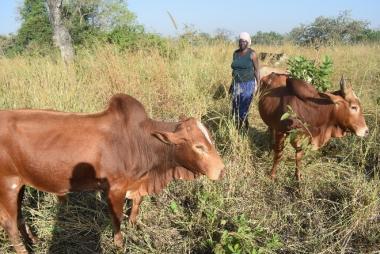 She had previously ploughed 3 acres using hand hoes as hiring Oxen would have cost her about Ugx.25,000 (USD 6.8) per day. With the availability of bulls, she expanded her acreage to Eight that planting season. The proceeds from Agriculture have enabled Polly to build a permanent commercial structure in Katakwi Town, educate her three children up to University level. Polly has also been and has been recognized for her passion for advocacy of rights for women at the global platform.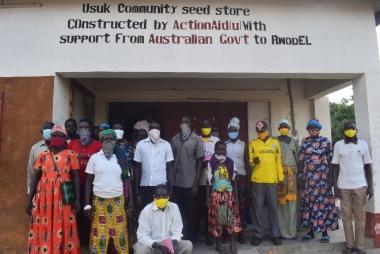 "ActionAid has enabled me visit places I never thought I would. ActionAid had me board a plane to Kilimanjaro. I am exposed and empowered and that this has inspired several rural women like me to work hard. I now believe that no human is limited. I attribute my successes to ActionAid."

Through her leadership, the cooperative was able to register three primary cooperatives as satellite collection centers. Farmers' produce is transported to the main store for value addition, processing, and marketing. Polly's immense contribution towards justice for all cannot be measured.