AAIU facilitates stakeholders in the Oil, Gas and Mining sector to compile election Manifesto.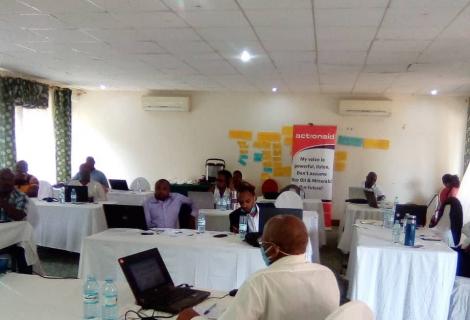 Action Aid International Uganda (AAIU) partnered with Publish What You Pay Uganda (PWYP-U), and the Africa Centre for Energy and Mineral Policy (ACEMP) to organize a two-day workshop for Civil Society Organizations (CSOs) and other key stakeholders at Garuga Resort Beach Hotel, Entebbe on the 12th and 13th October 2020.
 
The purpose of the workshop was to create an opportunity for stakeholders to consolidate policy issues regarding the Oil, Gas and Mining Sector to identify, aggregate the impact of exploration and mining on the communities as well as how the revenue accruing from these investments will be shared. 

The stakeholders will use this Manifesto to engage with different with political parties and candidates that are currently writing their manifestos for the 2021 general elections. This provides an opportunity for sector stakeholders to influence policy commitments of the different political parties and groups for consideration and commitment in their own manifestos.

Some of the issues discussed and agreed on in the meeting for inclusion in the manifesto are:
1. Mineral and surface rights.
2. Gender and inclusiveness in the extractives sector.
3. Beneficiation, value addition, transparency, accountability, and revenue governance.
4. Health, safety, and environmental issues.
5. Human rights, child labor issues.