A message of solidarity to the victims of the fire in the refugee camp of Moria.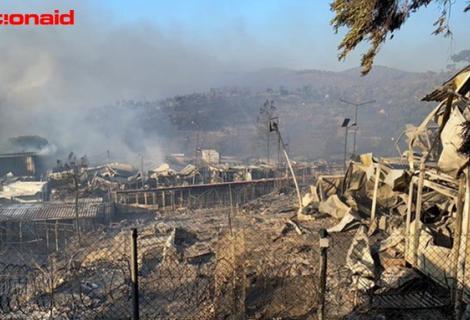 ActionAid International Uganda Board of Directors, Management, Staff and Partners would like to take this opportunity to extend their sympathies with a message of solidarity to ActionAid Hellas on the destruction of the refugee camp in Moria, on the Island of Lesvos.
Following a fire break out, the overpopulated camp was destroyed, leaving over 12,000 people without shelter, including approximately 4,000 children, pregnant women, people with disabilities, among others.
The citizens of Greece have, for many years, stood with people from different parts of the world impacted by emergencies, poverty and injustices. In Uganda, they supported Oyuku Galagala community, Pader district in Northern Uganda to build a school that has enabled improved access to quality education especially for the girl child who had been affected by the impact of over 20 years of civil war.
We, therefore, stand in solidarity, adding our voice to that of our colleagues at ActionAid Hellas and 31 civil society organizations, in calling upon the Government of Greece to immediately aid people who lost their shelter and livelihoods.