Young people in Busia set to change the image of the mining sector in the district.
AAIU through the Extractives Unit organized inter-secondary schools debate competitions under the theme: "Covid-19 Implications on the Mining sector: Opportunities and challenges for Young people." The debate competitions took place on 12th and 13th November 2020 in Busia District.
Following the Covid-19 Pandemic induced restrictions that led to the closure of education institutions, voices of secondary school students had been silenced as they lacked platforms to express their opinions on the pandemic and its implications on governance of the mining sub sector. These debates gave an opportunity to young people in eight of the Secondary schools in Busia District to deliberate on issues that have affected the mining sector as a result of the Covid-19 Pandemic, gaps and opportunities presented by the sector; and an appreciation of the contribution mining  has on their livelihood.
Since the lockdown, the situation in the mining sub sector has worsened with limited economic activity, poor market situation, disrupted livelihoods, high teenage pregnancies, drug abuse and increased cases of sexual harassment, among other vices.
During the debates, Anyokot Clare (18 years old), a student of Tiira Senior Secondary School who partly mines with Tiira small scale mining and greenstone company told a story on how she had collected gold worth 800,000ugx and has since used part of it as a start up for a  poultry business whose proceedings will contribute to her tuition when schools resume.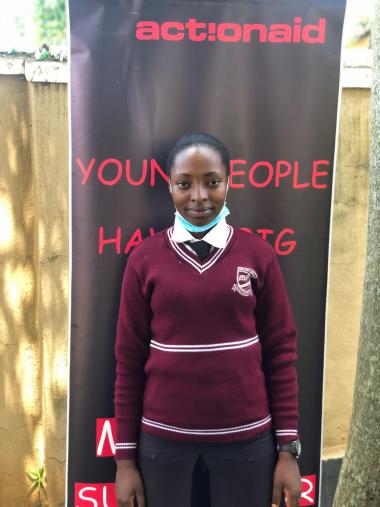 Anyokot however also acknowledges the challenges young people and her guardians face as they traverse the mines in search for income such as police brutality, unfair/no payment and archaic technologies, among others.
"Police chases us like animals while fall down and get injured. We grind stones and get no gold even after investing a lot time, money and energy; and sometimes, we even don't get paid at all," Clare mentioned. 
Young people confessed to their fear of engaging in mining activities due to rampant sexual harassment, rape and subsequent drug addictions that are rife in the mines. Clare, like other young people, hopes to improve the mining sector in the district through pursuing professional economic, business and engineering courses so that they can develop and adopt better mining methods and make the sector contribute enormously to the local socio -economic development.