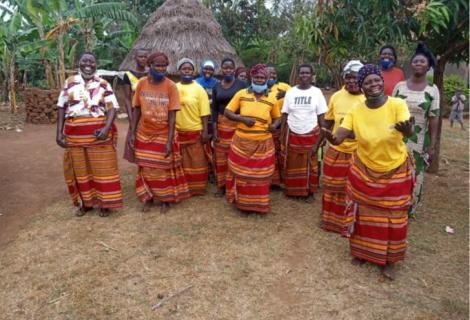 Impactful winds of Change
-20 years of ActionAid in Pallisa District-
Downloads
Pallisa Local Rights Program (LRP) was started in 1997 with funding from Spain, around the same time ActionAid initiated and launched the child sponsorship program. For the last 20 years, the LRP has been working to promote women rights, building livelihoods, good governance and gender responsive public services.
To promote women rights of girls and other vulnerable groups, ActionAid focused on building the capacity of the women and leaders to challenge the deep rooted patriarchal culture that has disadvantaged them for decades. ActionAid empowered women and other disadvantaged groups to engage in economic activities and contribute to the livelihoods and incomes of their families. ActionAid also carried out several trainings on income generating activities, trained in proper agronomic practices and provided these groups with seeds and inputs to boost food security and incomes. 
Click the link to download the full report on our wok in Pallisa.